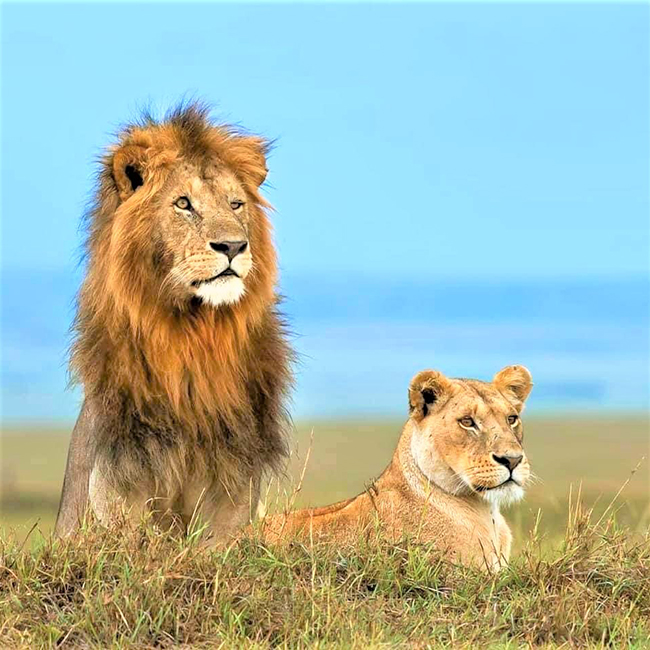 You will be picked up from your city hotel or at the airport by our safari representatives and get to experience this unforgettable day tour adventure that takes you deep into the Nairobi National Park. You will immerse yourself in the wildlife wonders of the park and with thriving wildlife around every turn, you will experience exclusive and intimate interactions with lions, giraffes, buffalo, and zebras if lucky, you might see some of the few remaining rhinos. The park has something special to offer both newcomers as well as older 'safari hands'. There are remarkable experiences that define a Nairobi national park, may it be the ivory burn site or being 10 km from the capital city of Kenya. Nairobi National Park covers an area of 117 square kilometers (44 square miles) and it was the first national park in Kenya to be established in 1946. It's one of the most successful rhino sanctuaries in Kenya.
Minimum: Two Guests
Dressing Code: Casual and Warm
Duration: 4 Hours
Departure: Daily
Price: $175 Per Person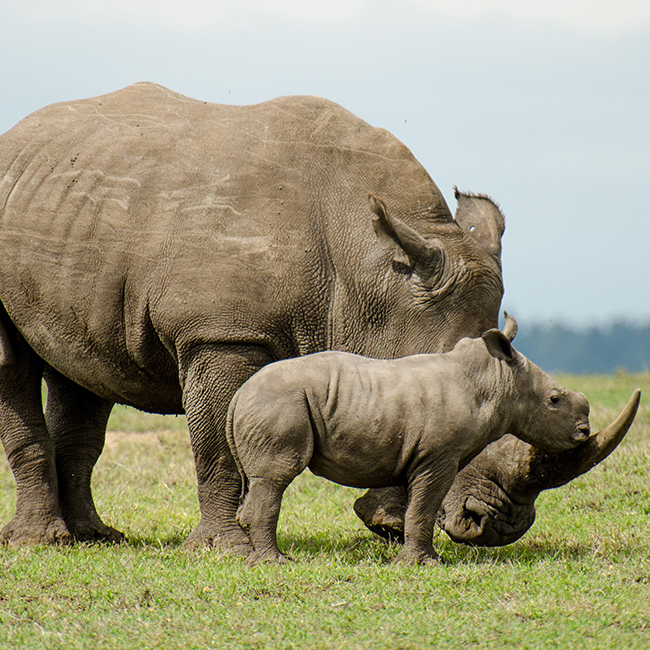 More than 80 different species of mammals have been recorded at Nairobi National Park which includes the big four namely; Lions, Cape Buffaloes, Rhinos and the Leopard. Other mammals recorded in the park includes Cheetahs, elands, warthogs, giraffe, zebras, monkeys, wildebeest, hippopotamus, mongoose, baboons, hyenas, impala, grants gazelles, coke hartebeest etc Approximately 450 species of birds both endemic and migratory have been recorded in the same park which includes several water birds; Whistling ducks, Egyptian goose, Cape teal, Yellow-billed duck, Little grebe, Yellow-billed storks, African open billed stork, Saddle-billed storks, Marabou stork, Sacred ibis, African spoonbill, Grey herons, Cattle egret, Goliath herons, White pelican, Great cormorant. More than forty different species of amphibians and reptiles which includes Leopard tortoise, helmeted terrapins, Red-headed agama lizards, skink, Nile monitor lizards, chameleons, Toads, Frogs, etc. have also been recorded from the same park and finally approximately 500 different tree and shrubs species are also found in the park including; silky oak, Croton megalocarpus, Euphorbia candelabrum, Finger euphorbia, Orchid tree, Whistling thorn acacia, Yellow barked acacia, Sycamore fig tree etc.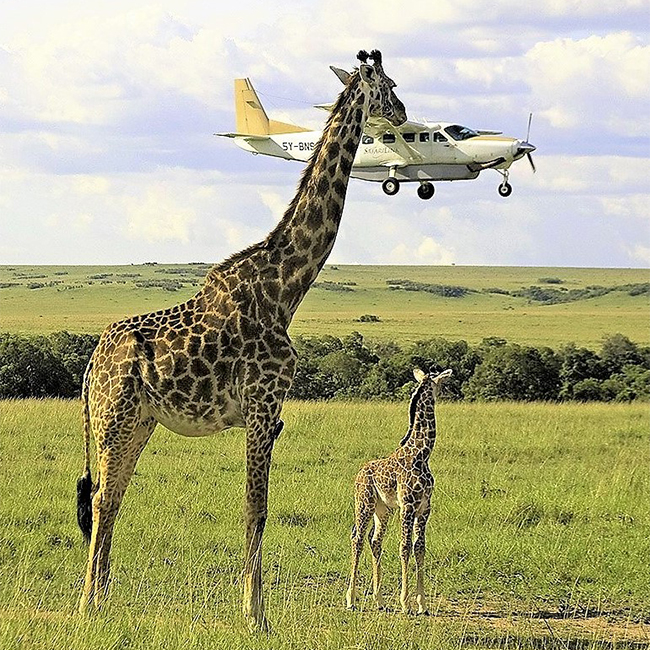 The park landscape consists of different habitats such as plains, forests, steep gorges, and lush vegetation as well as the Athi River which is a natural southern boundary of the park. The park is home to one of the world's densest concentrations of black rhinoceros and several mammals' which include:  zebras, giraffes, cape buffalo, water-bucks, elands, warthogs, impalas, gazelles, lions, cheetahs, hyenas, wildebeest etc as well as more than 500 different species of permanent and migratory birds have been spotted in the park.
Some of the most spectacular scenery in the park you wouldn't like to miss out if weather permits include: The Ivory Memorial Burning Site: In 1989 former President Daniel Arap Moi set fire to 12 tons of Ivory stock worth Kshs 60 million in a bid to eliminate the mass slaughter of Africa's elephants and rhinos. On April 30, 2016, President Kenyatta made history by burning an estimated 105 tons of elephant tusks and 1.5 tons of Rhino horns confiscated from smugglers and poachers.
Package Inclusions
Nairobi National Park entry/administration fee
Guaranteed departures with a minimum of two guests
24/7 DK Grand Safaris on-call support from Concierge.
Service charges, hotel taxes, and government taxes as per NOW.
Complimentary and unlimited bottled water, and soft drinks in the vehicles.
Pick up and drop off from your preferred Nairobi city hotel or at the Airport.
Local, professional English-speaking driver guides that are knowledgeable, helpful, and highly experienced with extensive training.
Package Exclusions
Travel Insurance.
Pre and post Excursions requests.
Gratuities and Tips to the Guides.
Meals and beverages, other than specified.
All statutory increases beyond our control.
Any of the optional activities and/or services are not included in the program.
Any other service not mentioned above and/or additional activity/service.